For the year that has just begun and is yet to pass, one in particular is and will be the absolute protagonist among the colors that is used as for the prints, together with cyan, yellow and black.
"It highlights our change of perspective, which underlines our need to feel more active and which instills the strength necessary to be able to embrace a new path with courage, positively and without fear", says Laurie Pressman, vice president of the Pantone Institute. And in these words we have already understood what the characteristics of the color we are dealing with are.
It was then added that Viva Magenta - chosen to represent 2023 - is an "unconventional color for unconventional times [...] assertive but not aggressive."
How does this shade marry with CAOSCREO's Can't Wait, one of the brand's strengths for interior design?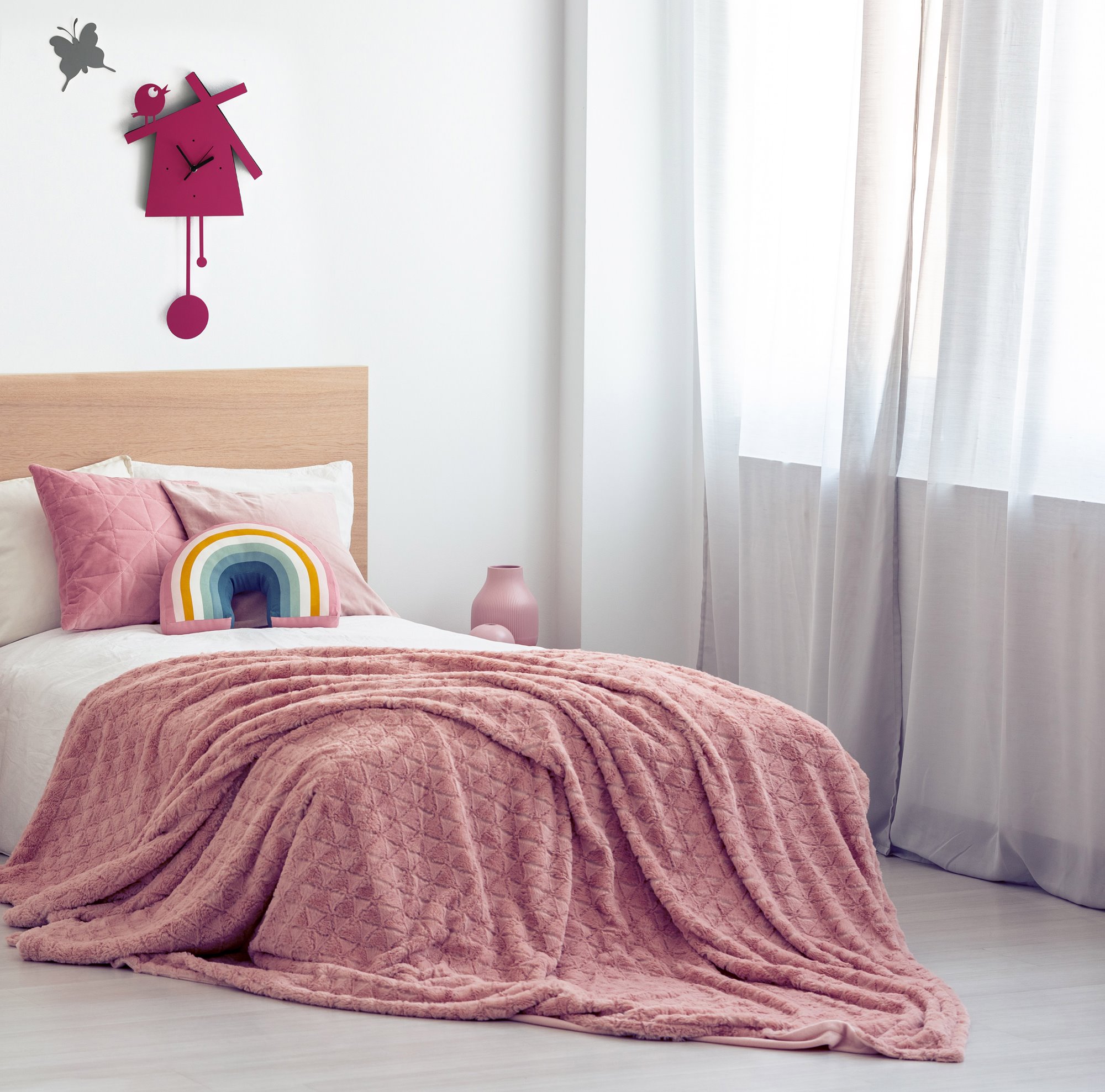 An analogue wall clock that certainly takes on a more ringing tone with these colors, in a room painted with soft colors, even if its size and shape make it proportionate as a complement without intrusiveness, with its trapezoidal contours.
What is most striking about Magenta is that it is inspired by the shades of nature and therefore by what is real, perhaps also to counteract the dominance and excess use of technology. And it is therefore a lively color with a distinctly rebellious personality, for this time, and the link with nature in Can't Wait also stems from the design choice to include a stylized bird which is placed before the basic shape. This naturalistic detail is in a single work with the design object that marks the passage of time by combining creativity with a solid raw material such as metal, and also wants to more closely represent the ancient cuckoo clocks.