Art has always tried to reproduce human features. The first source of inspiration from the beginning was the man, his body, then his face. With each observation the desire to recreate the movement is clear, even in the first, rudimentary rock drawings in Prehistory.
Classicism has portrayed the body in the most likely form possible, enhancing its parts, muscles and power. The Middle Ages veiled nudity, favoring the spirit over matter. The Renaissance rediscovered life, the blood that flowed under the skin.
We have witnessed the transformation that art has made in the analysis of the body through the opulence of the Baroque, the subjectivity of Impressionism, the impetuousness of Expressionism; and then come the visions of Surrealism, the rebellion of Futurism and the complexity of Cubism.
Modern art has gradually lost contact with the realistic and has interpreted it with a new sensibility, irrational and perhaps a little crazy.
Mister T by Sebastiano Tosi is an idea that is inspired by man, capturing his aesthetic value and importance. Mister T manages to immediately draw attention to himself. It is never intrusive or over the top, he has the right charm, the balance of true author design, to escape the boredom of a waiting room.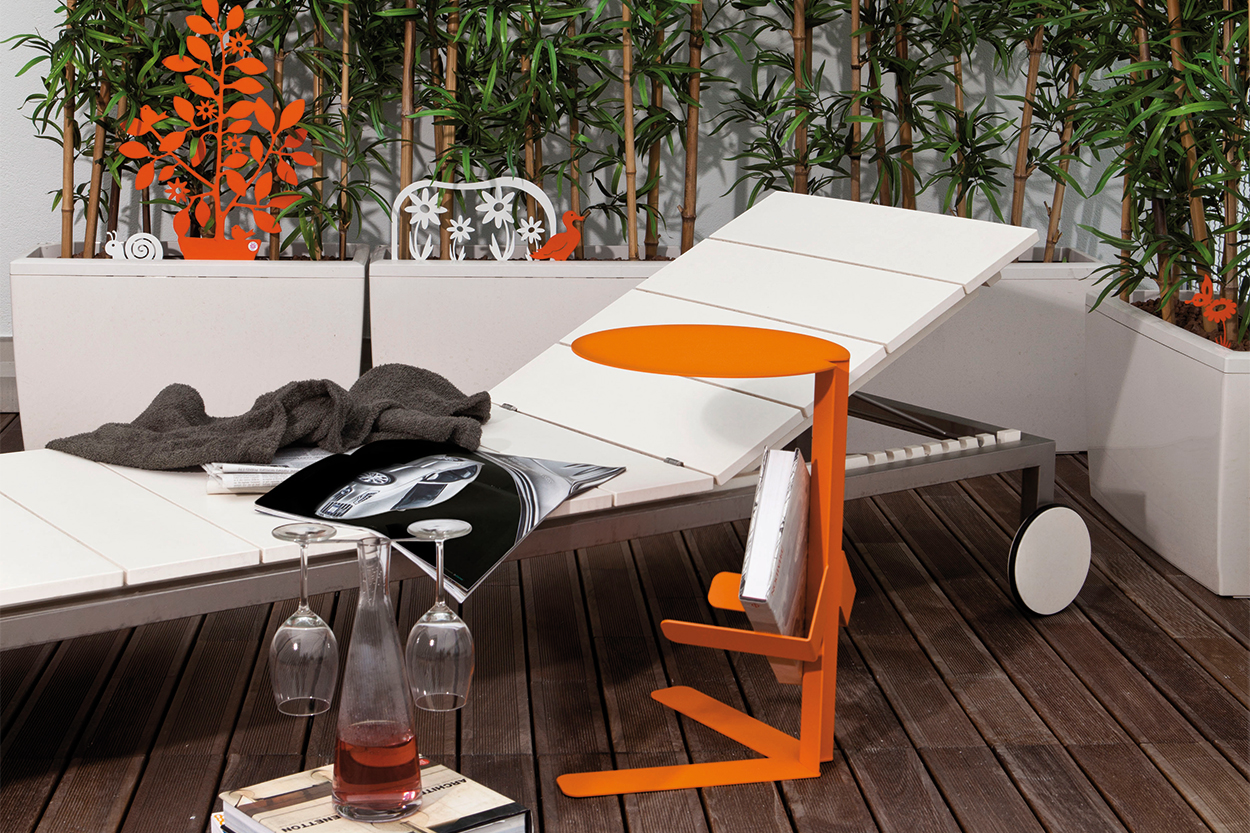 Even design, more linked from its inception to objects and their industrial realization, aiming to reconcile the technical and economic aspects of mass production, was attracted by the body and its details.
The result is anthropomorphic creations, which however often show full aversion to functionalism. They are therefore often only aesthetics as an end in themselves. The body, its parts, even the internal organs can be the protagonists of an ironic and perhaps a little irreverent analysis of daily life. Hands, mouths, hearts, DNA are hooks, sofas, vases, lamps, decorations from time to time to connote the space in a truly surprising way.
With a more dreamlike, metaphysical, but still concrete atmosphere, CAOSCREO has, on the other hand, molded a shape that corresponds to its precise functionality. Evolving from the idea of the rigid drawing mannequin, CAOSCREO has created Mister T, emphasizing the most whimsical aspect of the human body; it lightly made it an absolute cult object.
Mister T is shaped from metal: a small stylized man, who, seated, folds his arms and becomes a practical container for books or magazines; its tilted head is a convenient support to place a phone, a tablet or a cup.
Mister T is an essential piece of furniture to break with the monotony of the prevailing gray of recent years. Choose the brightest colors of the palette and access the spaces with a note of originality.
Mister T, like the whole collection, is eco-sustainable and recyclable design.