Euroluce 2019, TGroup for Astep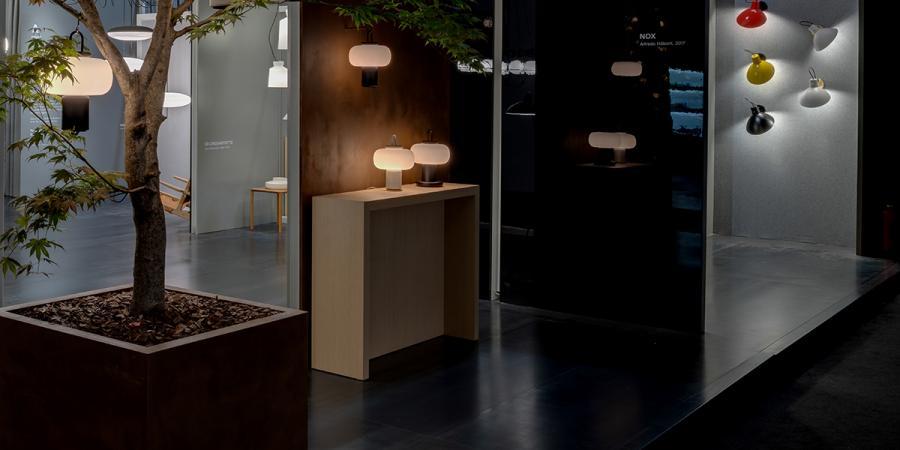 21
Maggio
Euroluce is the biennial exhibition that presents the most cutting-edge solutions in the field of indoor and out-door lighting. Astep, an Italian-Danish reality of absolute prestige, is among the best brands and designers of the trade show. Astep combines experience, the future-oriented perspective and the passion for lighting design that has been cultivated in the Sarfatti family for three generations with knowledge and an open mind in a continuous search for meaningful substance and design.
For Astep, Terenzi Srl brings to light the works of a great name. Elegance and versatility run through time with a 1951 lamp designed in several versions by Vittoriano Vigan˛. All variants of the VVCinquanta lamp, namely Twin, Wall, Floor, Suspension are a reissue of the past and iconic design, industrialized with cutting-edge, contemporary production technologies. To these add the preseries of Candela by F. Gomez Paz, FLOS, Mod. 2065 and Nox by A. Haeberli, modern wonders.
In this world of splendid creations, Planium adds the ideal exhibition space. MG01 Magnetic Floor is the most ef-fective installation system: the attraction of the magnetic substrate allows a static tile support. With a quick and essy installation, the plates of our flooring system are placed on the surface to be covered. The millimeter thickness allows to handle every single element with agility and precision. The exclusive Calamine finish enhances the space. The tones range from carchoal gray to blue, with fast copper flames. Each plate, size 620x2.480 mm for a total of about 100 square meters, is unique and unrepeatable, with the typical properties of hot-worked metal.