Alejandraslife.com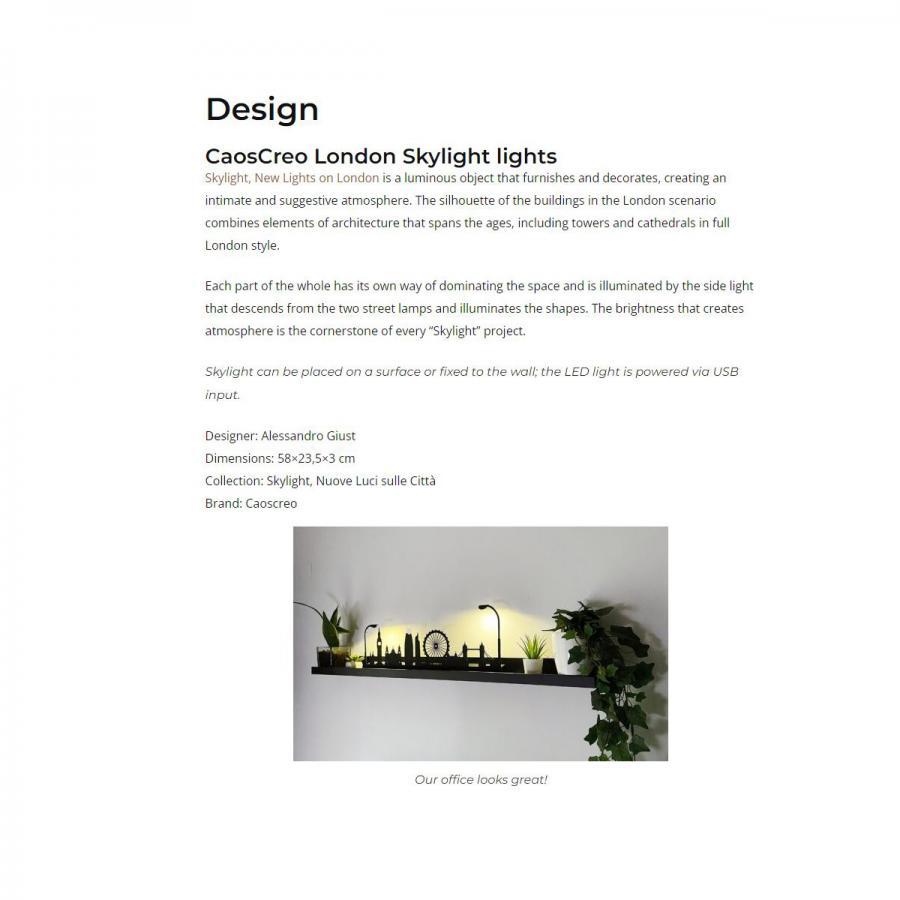 23
Nov
Skylight, New Lights on London is a luminous object that furnishes and decorates, creating an intimate and suggestive atmosphere.
The silhouette of the buildings in the London scenario combines elements of architecture that spans the ages, including towers and cathedrals in full London style.
Each part of the whole has its own way of dominating the space and is illuminated by the side light that descends from the two street lamps and illuminates the shapes. The brightness that creates atmosphere is the cornerstone of every "Skylight" project.
Skylight can be placed on a surface or fixed to the wall; the LED light is powered via USB input.